Accessibility 101: Policy eBook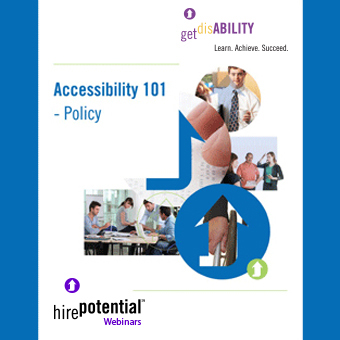 An inclusive workplace starts with having the right policies already established. But you can't plan for what you don't know. And with increasing government regulations regarding the hiring and accommodation of people with disabilities, not having your policies up-to-date can have a devastating effect on your company's bottom line.
Whether your organization is developing its first policy or refining an existing one, this eBook can help you: learn about current laws and regulations pertaining to accessibility, identify roles and responsibilities of stakeholders and authorities, learn from organization policy examples, incorporate best practices into your policy, and define and monitor ongoing performance. Don't be caught off guard. Make sure your policies are current and a model of accessibility today.