Accessibility 101: Social Media eBook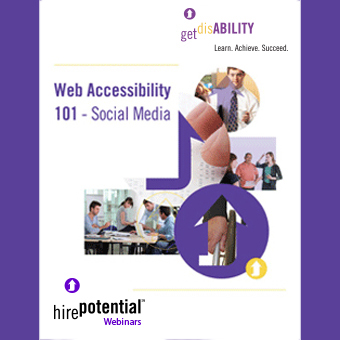 Creating an inclusive environment doesn't just apply to your workplace. It applies to your social media, too. You could be noncompliant or missing out on a competitive advantage because your social media channels are not friendly to those with disabilities. Reduce the risk of missing out on potential customers by making your pages more inclusive for all with our Accessibility 101-Social Media eBook. Learn how to engage all of your customer base better with smarter technology and just a few tweaks of your Facebook, LinkedIn, Twitter and Flickr pages.
Created by top experts in their fields, this eBook will help you discover ways to: make your social media channels more accessible to everyone, increase your proficiency about current ADA requirements, and expand your potential for growth. Stay ahead of the curve and start engaging all of your customers in ways you never even imagined—and all right at your fingertips.