Flexible. Convenient. Interactive.
Web Accessibility eLearning Bundle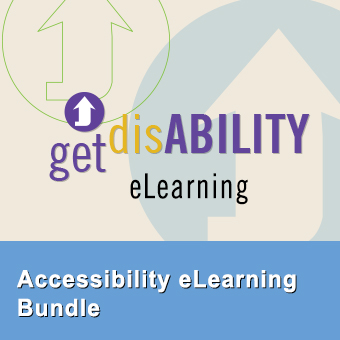 Learn the essentials of accessibility and why it's important—all with one smart eLearning Bundle. You'll get our popular Accessibility 101: The Facts Course as well as our Design Course in one time and money-saving package. These two essential courses will provide an invaluable foundation for ensuring your website is compliant and working hard to provide a competitive advantage for your organization.
Get everyone on your HR and IT teams working from the same playbook and understanding why accessibility for all web visitors can actually be mission critical to your business. Invest in your organization and get everyone up to speed with ADA/ADAAA regulations today. Start ensuring your website is compliant with government accessibility guidelines and start making your site more engaging for everyone.